paperclip
A downloadable tool for Windows
Tool for converting & exporting animations created with Clipnote Studio.

versions
v2.2: fixed errors with spaces in paths causing crashes and MP4 issues, updated UI
v2.1: complete rewrite, new UI
v1.0: inital release, only use this if you have issues with newer versions
art in thumbnail by thebitsthebits

Comments
Log in with itch.io to leave a comment.
Why does it keep saying a error with the app???
can you make a 32 bit version?
For some reason none of the versions download, gives me a "download failed" message on both Microsoft Edge and Firefox.
It says it takes 30 minutes to download. It's actually 4 minutes, and you have to retry the download to get it to complete the download, its easy click on it a few times (try it in the Firefox browser)
But it doesn't run on my windows 10 computer.

I had this error :(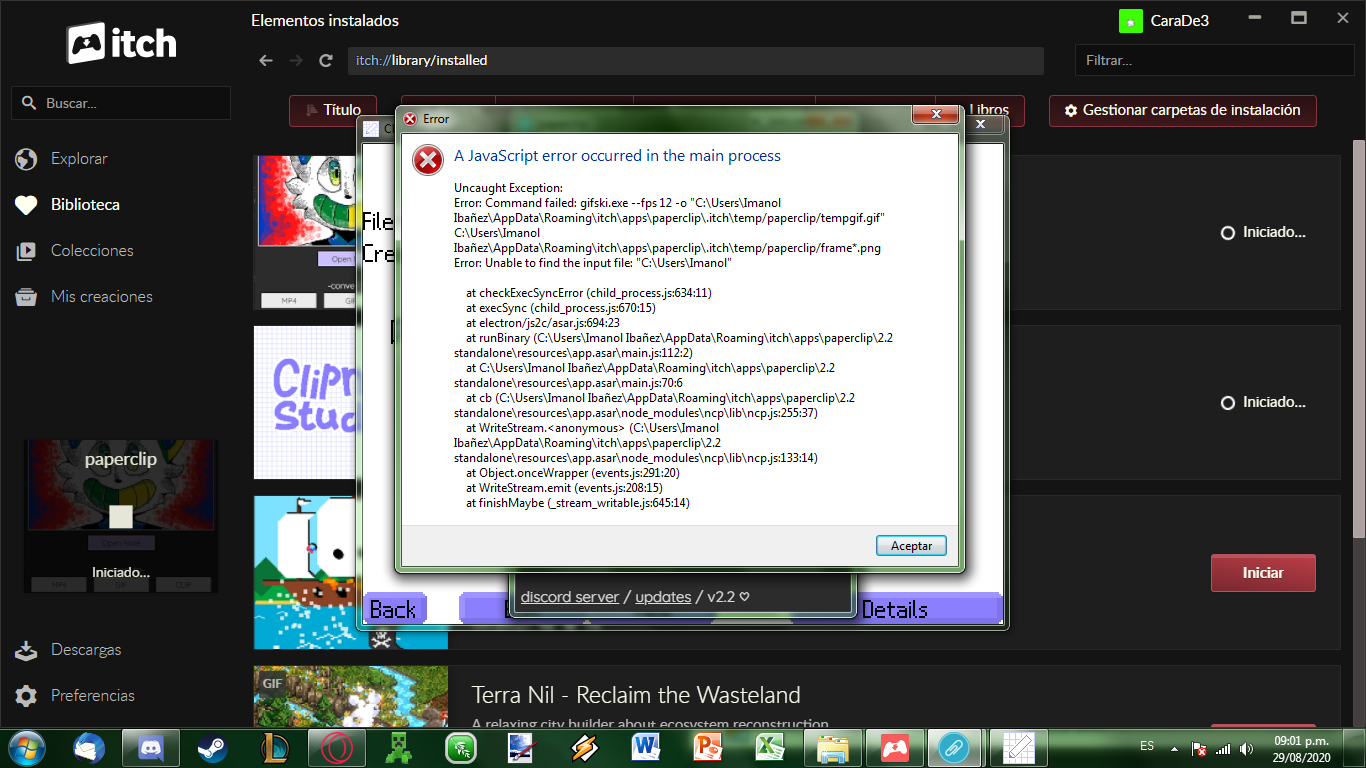 (trying to export to MP4 at 12 Fps)
It always says as: "paperclip is not responding". I deleted and downloaded again, but it still has this error! Please help me.
"A JavaScript error occurred in the main process."
[Exporting to GIF (11 frames / 18 fps)]